"Unidos: Inclusivity for a Stronger Bridgeton "Celebrating National Hispanic Heritage Month
Tuesday, October 18, 2022 (12:00 PM - 1:15 PM) (EDT)
Description
"Unidos: Inclusivity for a Stronger Bridgeton" - Celebrating National Hispanic Heritage Month and the Spirit of Entrepreneurship
"Unidos: Inclusividad Para un Bridgeton Más Fuerte" - Celebrando el Mes Nacional de la Herencia Hispana y el Espíritu del Emprendimiento
This meeting will include recognition of National Hispanic Heritage Month and how unity, inclusion, and the spirit of entrepreneurship are keys to the area's growth and success.
Esta reunión incluirá el reconocimiento del Mes Nacional de la Herencia Hispana y cómo la unidad, la inclusión y el espíritu empresarial son claves para el crecimiento y el éxito del área.
We are grateful to Atlantic City Electric / Exelon for sponsoring this meeting.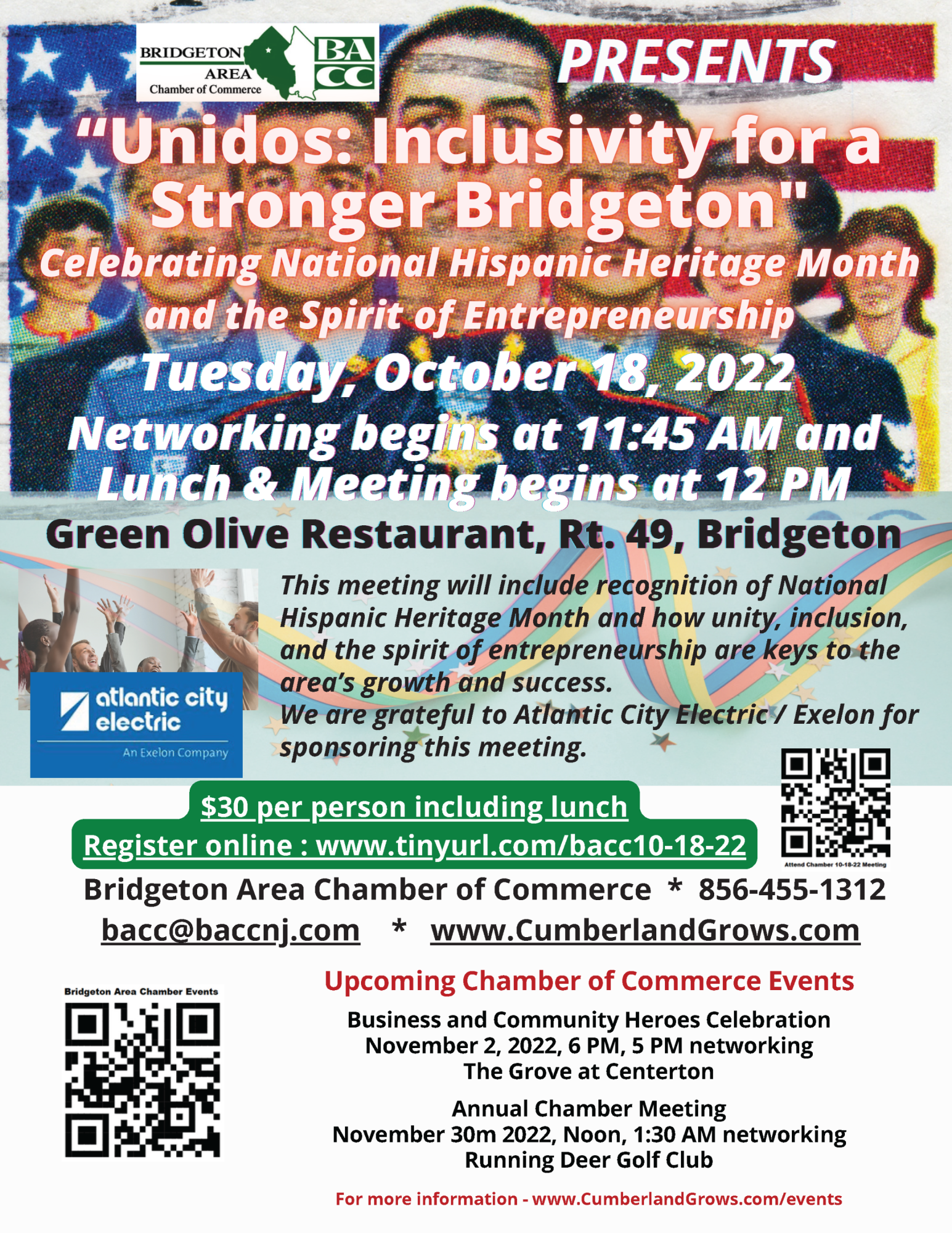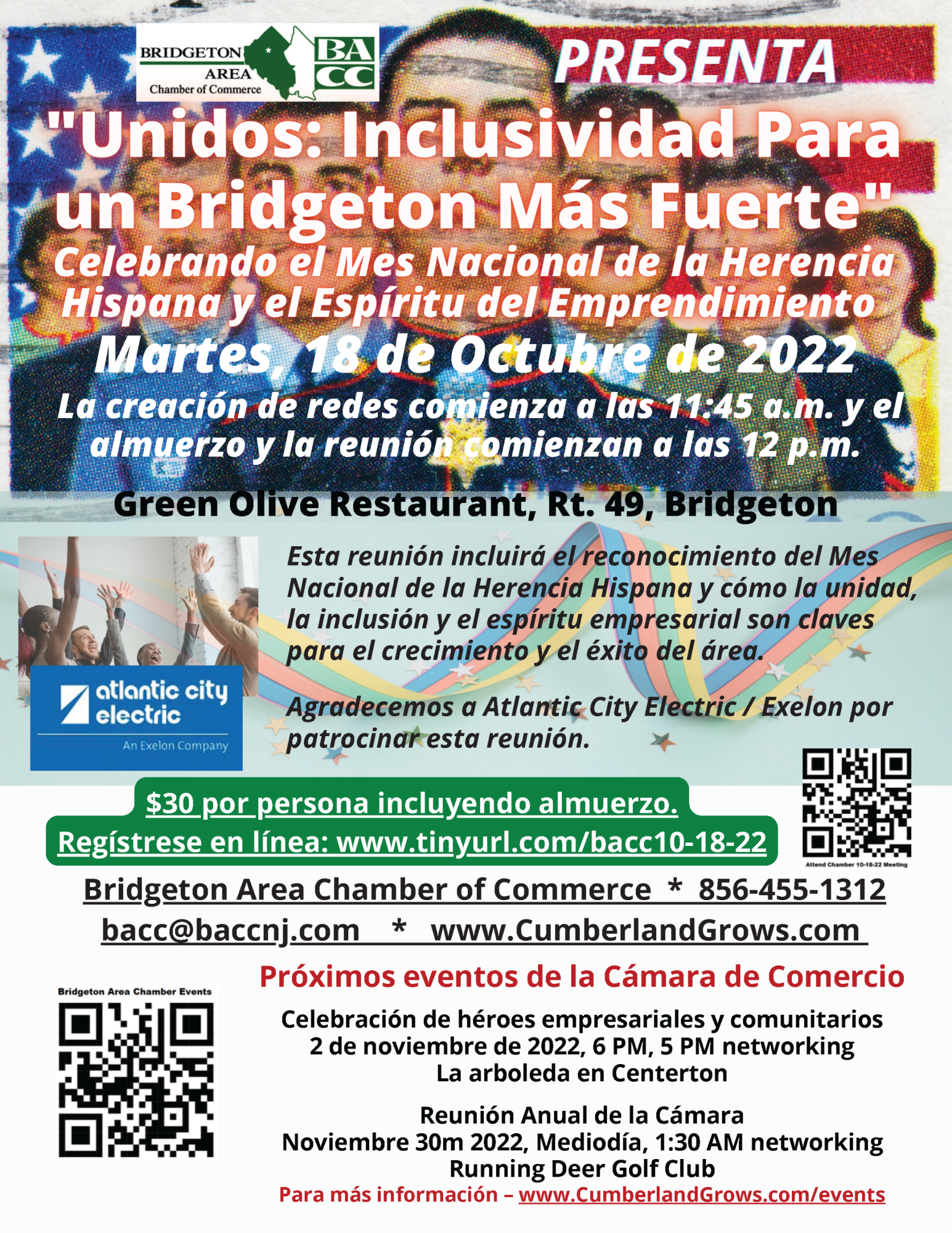 Tuesday, October 18, 2022 (12:00 PM - 1:15 PM) (EDT)
To be announced